I wish I could add a lot of exclamation points in the title because I'm excited. How many tracks are there and did TS Entertainment confirmed the twitter update? All that here and a surprise!
Lord have mercy on my poor little soul. Bang Yongguk, my husband bias, is hurting my soul. This should be a law against B.A.P for releasing stuff without ANY notice. I should be used to this by now, but of course it's not that easy to do so. Bang tweeted this picture below two days ago and I wanted to wait for a confirmation before I start spazzing like a little girl. I don't want to repeat what happened with the B.A.B.Y post I made where I thought they would have pre-released the track.I can't blog like that, but usually when they twitpic something TS always confirms it and release a their comeback date. First check out the tracks.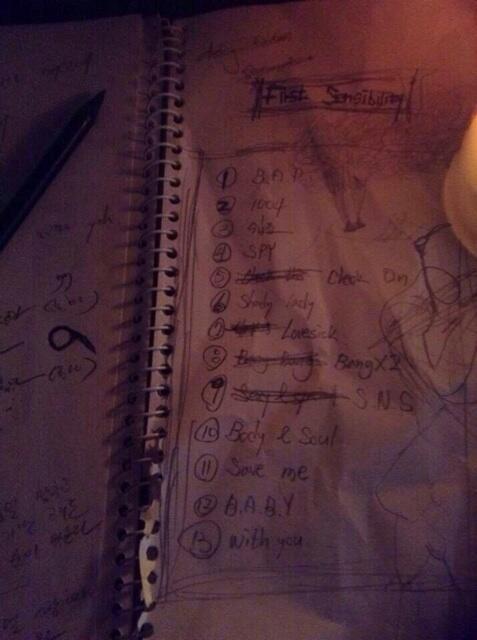 We're getting 13 tracks. I guess I better save my money, I'm expecting to shell out darn near $100 dollars in February for B.A.P. Anyways, TS confirmed the tracklist that Bang revealed on Twitter and today they confirm the comeback date and song. They'll be releasing 1004 (Angel) on Feb 3rd. Jesus, that's three weeks away. Why would they do this to me? The waiting game is torture. Jeez, well check out the teaser picture they released today.
Are you guys excited?